Baker Adoption Fundraiser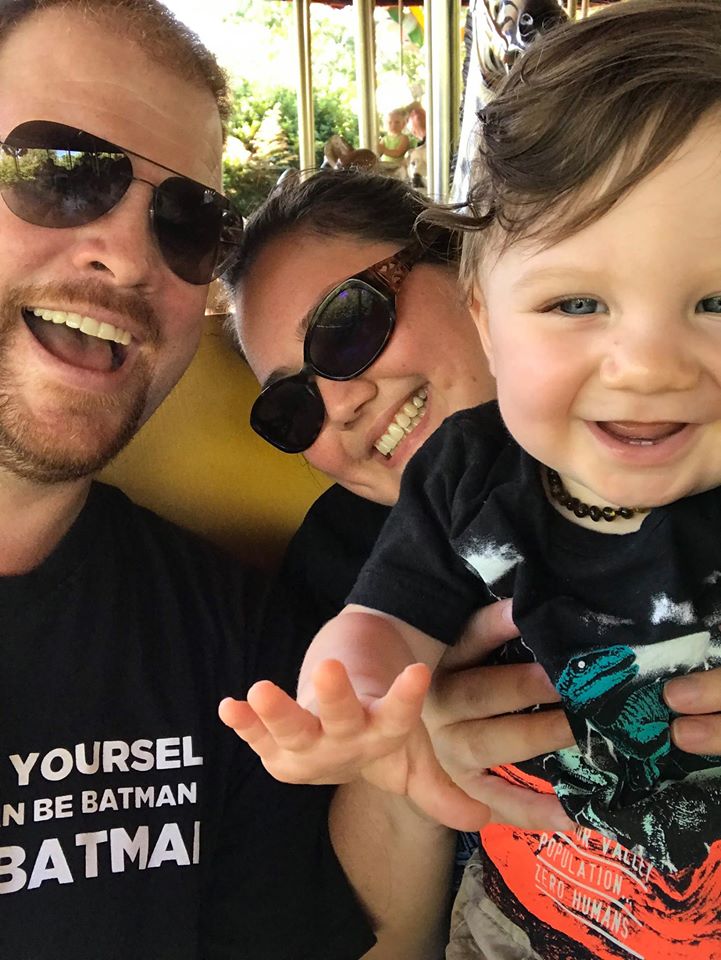 Hi There! We have teamed up with Gobena Coffee to raise funds for our adoption.  50% of everything you purchase will go towards our adoption!  On top of that we have received a matching grant!  Now, that 50% becomes 100%.  That's right, 100% of what you spend on this site will go towards our adoption (up to our grant amount)!!  Enjoy the fresh roasted coffee!  And don't forget if you spend $50 or more you get free shipping!
When we first started discussing our future children, we quickly decided that we wanted several, and that at least one of our children would be adopted.  We both have adopted brothers, so it was a natural and viable way to expand our family.  We experienced fertility issues that culminated in losing seven babies, including four that were conceived via IVF.  We realized that the path we had intended to take was not the one that God wanted for us. He would give us the child or children He wanted us to have exactly when and how He wanted, and not a second sooner.  If we ever conceive again, the journey would be high-risk and very difficult.  We decided that it would be unfair to our son (and any future siblings) to continue the quest to have a biological child.  This hasn't impacted our desire to have another child.
God knew when we were ready to listen that adoption was our path to parenthood, and everything that happened in the process to get to our son was lightning-fast and, in hindsight, clearly God prompted. When we started the process, our son had already been conceived.
We adopted Tyler at birth in 2015, and he is such a joy.  We cannot imagine life without him, and are so in love with him.  Originally, we thought our first adopted child would be the youngest in the family, but we now understand that him being the oldest is such a blessing. He is a wonderful and loving child who will be an awesome big brother.  After months of prayer, we believe that we are being called to begin the process to adopt our second child.  We, along with our family, are excited to follow God's plan and bring a new bundle of joy into our lives and home.