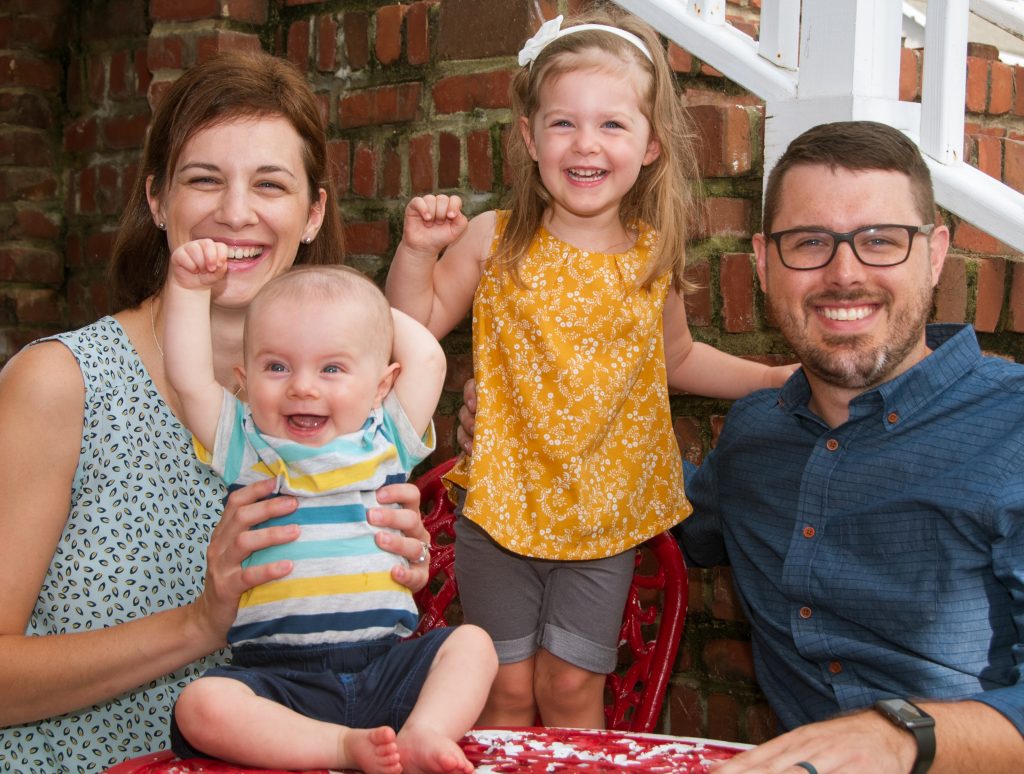 Hi There! We have teamed up with Gobena Coffee to raise funds for our adoption. 50% of everything you purchase will go towards our adoption! Enjoy the fresh roasted coffee! And don't forget if you spend $50 or more you get free shipping!
Have you heard our Adoption Testimony?
Our journey to adoption has had multiple steps and stages, each one only solidifying our desire to make adoption part of our family's story. We had conversations beginning during engagement about our interest and consideration of adoption. After being married for three years, we began trying to have our first child. It was, then, that we discovered Casey has Polycystic Ovarian Syndrome, which makes getting pregnant very difficult for us. We were blessed with our first child and decided to pursue adoption for all future children. We began the process soon after she was born looking into agencies and the process/requirements with each one. We had decided upon Bethany Christian Services when a private adoption possibility fell into our laps. It fell through early in the process, and although we were heartbroken, we knew we wanted to move forward. We, then, began the process with Bethany Christian Services and were wait-listed for a short-time before beginning the home study. We kicked off the first home study visit in January of 2015. Our home study was completed in April, and we began praying that God would bring a second child into our family by the end of 2015. We believed this was praying audaciously and allowing God to reveal Himself even further in our adoption story. And He did just that! Surprisingly, we found out just two months later that we were 14 weeks pregnant with our second child. This was so exciting to see the Lord show up in such a big way, but also was very difficult as it put our adoption on hold based on our adoption agency's regulations. Our son is now a year old and we are moving forward once again. We believe adoption is a beautiful picture of the Gospel- a message we want to share in any and every way we can.