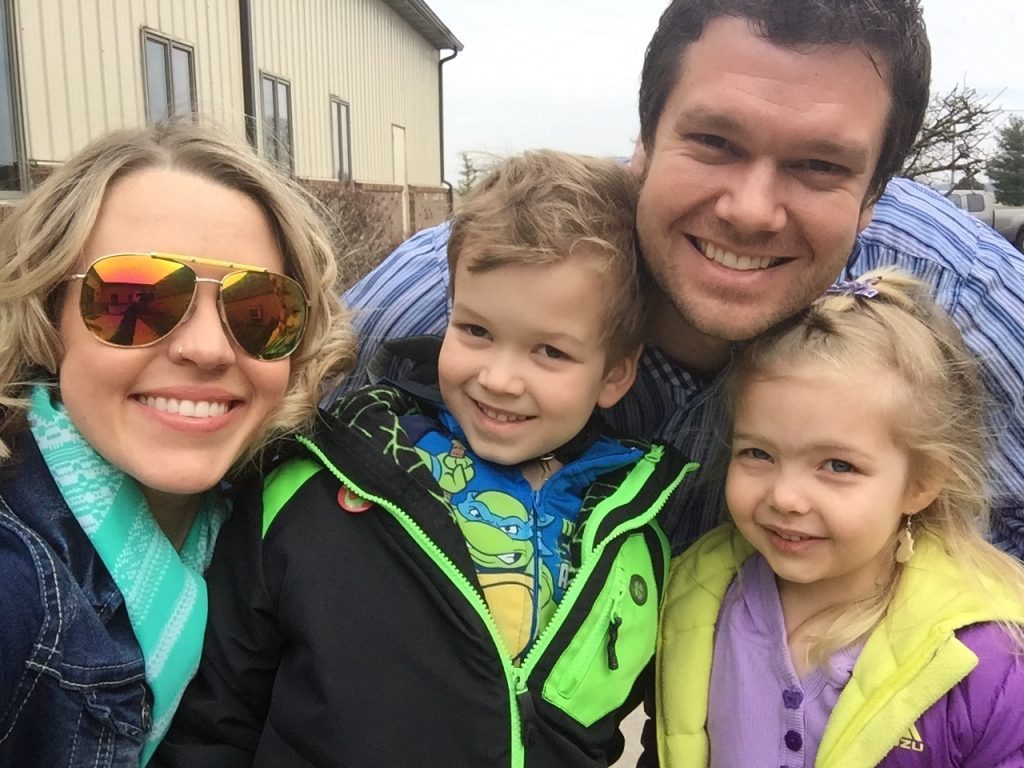 Hi There! We have teamed up with Gobena Coffee to raise funds for our Adoption.  50% of everything you purchase will go towards our adoption fund. Thanks for your support and enjoy the fresh roasted coffee! Also if you spend over $50, you get free shipping!
Have you heard our adoption testimony?
Three years ago my family began a journey that has forever change our lives. But before I get into the details, let me first tell you a little bit about us. My husband, Nic and I met playing slow pitch softball 9 years ago and have been together ever since. June 27th will mark our 7 year wedding anniversary. Over the course of our marriage, we have been blessed with two amazing biological children, a son Jaxon (6) and a daughter Evelynn (4). Prior to February 2013, we believed that our family was complete. However, little did we know that God had more in mind for our little family of four.
During February 2013, God began to lay the idea of adopting heavy on my heart. When I approached Nic about the idea of possibly expanding our family through adoption, he said we could look into it. So with the help of my sister in law, I was able to find a Christian Adoption Agency based out of Virginia that immediately caught my eye. When I requested an information packet, the agency indicated that they were hosting a seminar in Indiana that weekend and it would be the perfect opportunity for us to learn more if we could attend. The amazing part about this seminar was that it was not only being hosted in Indiana, but it was being hosted in Chesterton, 5 minutes from our home. Furthermore, this was the last seminar scheduled for Indiana for the remainder of the year and no other seminars were being held any were near our home town. This was one of the many moments throughout our journey that has opened our eyes and proved to us that God had planned for us to adopt long before we ever dreamed about it and he was going to work out every detail along the way.
When we first began our journey to adopt, we felt God had called us to adopt from Ethiopia. Therefore, we began the paperwork and 8 months later we were on a waiting list to adopt a little girl from Africa. However, two years into our wait, God brought us to a crossroad where we could continue on our path to Africa or follow His lead. Because we know that God's plan is ultimately greater than our own, we decided to follow the path God laid before us and we began the process of switching our adoption to China's Waiting Children List. Currently, we are number 9 on our agency's list to adopt a little girl…our little girl. Our agency anticipates that our waiting time could be as little as 6 months from the time we submitted our paperwork to China before we are matched with our daughter. We anticipate and prayerfully hope that we are traveling by late summer/early fall this year.
There is so much more about our story than what I can fit onto one page. We have been blessed in so many ways through the encouragement of our friends, family and complete strangers. God has proven to be faithful over and over throughout this whole process. In addition, we have also learned so much over the course of these past three years and we know the best is yet to come. However, to make our dreams of adopting possible, we have to raise the financial means to pay for adoption agency fees, orphanage fees and travel expenses. We have been and will continue to continue our fundraising efforts to give a little girl a family to call her own. 🙂